D&I annual report 2021
Our D&I annual report details why diversity and inclusion matters, our journey to date, areas of focus and measuring progress.
D&I annual report 2021
It's important to have an inclusive culture that champions and celebrates the differences and similarities of everyone.
Our long-term D&I approach aims to ensure that everyone has an equal opportunity to develop, be rewarded and be recognized for their contribution. We have made progress - but we still have more to do.
In our annual D&I report, we provide you with an update of our D&I journey to date.
What this report will cover

Why D&I matters

Our journey so far

Areas of focus

Measuring progress
Why D&I matters
At Kainos, we celebrate diversity and are committed to fostering a working environment which allows everyone to be themselves and achieve their full potential.
The case for creating a diverse and inclusive culture is underpinned by research and aligns to the Kainos strategic principles:
1. Be a great employer
By having more culturally diverse leadership and teams, we are more likely to:
have increased staff wellbeing
have higher rates of staff engagement and retention
2. Delight our customers
With a more diverse work environment, we are better able to:
deliver technology and services that meet the diverse needs of users and citizens
quickly introduce and bring new innovations into market
3. Be a growing, profitable and responsible company
With a more diverse and inclusive culture, we can:
perform better as an employer and for our customers while driving higher growth and profitability
better meet or exceed global equality standards and laws
Our journey so far

Clear direction
D&I and gender-parity plans are in place based on colleague feedback and good practice research.

D&I data
D&I dashboard is in place allowing us to see the diversity of our global workforce all in one place for the first time.

Ownership
We have a global D&I group (involving people from our Network Groups) who meet regularly to drive activity.

Outreach
Engaged over 750 young people in 2021 through virtual academies and events; 2 new university bursary programmes.

Education
21 D&I events involving 1400 people; unconscious bias training for over 2100 colleagues, interviewer skills for 251 people and new eLearning completed by over 1700 people.

Attracting diversity
Marketing to under-represented groups; job profile and process reviews to ensure diversity from agency sourced candidates. In 2021, 25% of candidates recruited were women.

Involvement
Four network groups supporting education and awareness for all - Xpression (LGBTQ+), Inspire (women), Voice (ethnicity) and Neurodiversity.

Improvement
Disability Confident Level 2 status, new D&I policies, and improved calibration for salary reviews and talent programme selection.
2021 uptake of D&I events and materials
Activities and campaigns have focused on raising awareness, connecting everyone to learn, talk and unite around our differences. Example D&I campaigns include International Women's Day, Transgender Day of Remembrance, Autistic Pride Day and Black History Month.
In addition to our internal campaigns, our Network Groups and D&I team released new learning materials and organized D&I events throughout FY22. Over 1400 people got involved.
In FY23, we want to grow our Network Group membership and increase the uptake in our D&I materials and events.
| | | | | |
| --- | --- | --- | --- | --- |
| Network Group | Est. | Views | Reactions | Membership % |
| Xpression | 2019 | 43,373 | 1,988 | 13% |
| Inspire | 2020 | 40,019 | 1,498 | 17% |
| Voice | 2021 | 31,601 | 1,360 | 11% |
| Neurodiversity | 2021 | 4,981 | 245 | 4% |
| Global D&I | 2019 | 4,981 | 965 | 100% |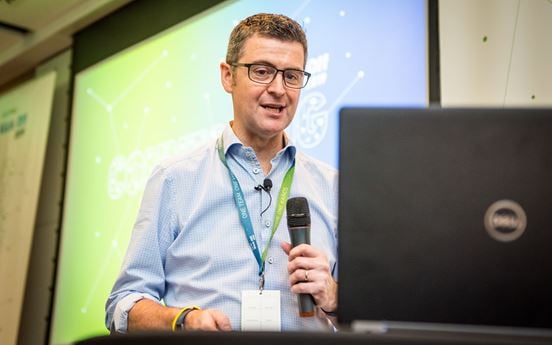 Areas of focus
Leadership
Inclusive leadership learning, starting with senior colleagues
Delivery of our new 'women in leadership' program
Use of our D&I dashboard data to target improvement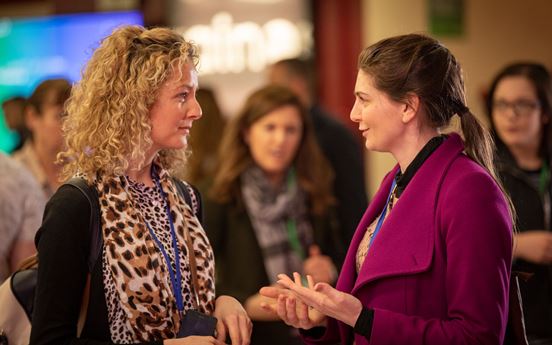 People
Embed D&I into our talent strategy to better support those from under-represented groups
Widen participation through our Tech Outreach activities, including virtual academies, bursary and support schemes with universities and schools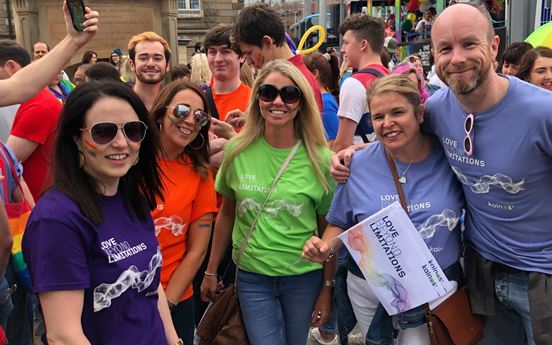 Culture
Ongoing education and awareness raising through our four Employee Network Groups
Delivery of Gender Parity Plan to achieve greater gender balance
Improvement of core people processes and policies
Measuring progress
Our D&I dashboard (VIBE) allows us to see the diversity of our global workforce. It helps to:
drive diversity efforts in hiring, promotion and retention
make better D&I decisions
track progress against our UN Sustainability Goals
85% of colleagues have reviewed and updated some or all of their D&I data in VIBE since launched in April 21. We still have a lot of 'incomplete' data, as per the below tables:
Gender
| | |
| --- | --- |
| Gender | % |
| Men | 65.4% |
| Non-Binary | 0.2% |
| Women | 33.1% |
| Prefer not to disclose | 0.3% |
| Incomplete | 1.0% |
Sexual Orientation
| | |
| --- | --- |
| Sexual Orientation | % |
| Asexual | 0.3% |
| Bisexual | 1.1% |
| Gay man | 1.2% |
| Gay woman/lesbian | 0.4% |
| Gay | 0.1% |
| Heterosexual | 49.4% |
| Pansexual | 0.1% |
| Prefer not to disclose | 4.6% |
| Incomplete | 42.9% |
Ethnicity
| | |
| --- | --- |
| Ethnicity | % |
| Asian or Pacific Islander | 0.0% |
| Asian/Bangladeshi/Indian/Pakistani/Other | 7.0% |
| Black/African/Caribbean/Other | 2.6% |
| Chinese | 0.4% |
| Ethnicity not listed | 1.3% |
| Hispanic/Latino | 0.3% |
| Indigenous peoples | 0.6% |
| Two or more Ethnicities | 0.9% |
| White European/American/Other | 71.7% |
| Prefer not to disclose | 0.9% |
| Incomplete | 14.4% |
Disability
| | |
| --- | --- |
| Disability | % |
| Hearing | 0.5% |
| I do not have a disability | 10.3% |
| Long-term medical, mental, or neurodivergent condition | 1.8% |
| Learning | 0.6% |
| Sight | 0.1% |
| Use of arms or hands | 0.1% |
| Use of legs | 0.1% |
| Disability type not listed | 0.5% |
| Prefer not to disclose | 0.5% |
| Incomplete | 85.5% |