A place where every person is a unique part of the team
Championing and celebrating what makes our people special
An inclusive approach that benefits us all
Encouraging diversity isn't just the right thing to do – it's also the key to success. As a global organisation, celebrating the unique qualities every single one of our people brings to the table is a joy – but it also helps us to understand and meet our customers' needs more effectively. Research proves that diverse organisations have happier staff and better performance: It's a win-win for everyone.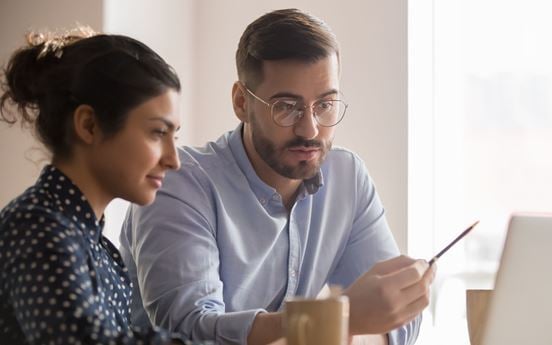 Our Global Diversity and Inclusion Council oversees an approach consisting of four key areas:
Leadership: encouraging accountability and inclusive leadership
People: finding and developing our diverse pool of talent
Culture: building an inclusive workplace culture
Innovating: harnessing unique perspectives to create innovation
Empowering our people through Employee Network Groups
We recognise the importance of peer support and connection for identity groups within our organisation, which is why we continue to champion the creation of networks specifically focused on advocacy and opportunity for members of their community. These groups are regularly consulted on key strategic decisions and provide unique and refreshing viewpoints which help shape our organisation now and into the future.
Xpression

Xpression allows our people who identify as LGBT+ or as allies the chance to come together in celebration and support of this community, whether through big events like our annual Pride celebrations, championing LGBT+ heroes within our community and wider industry, or highlighting areas where we can continue to educate and improve.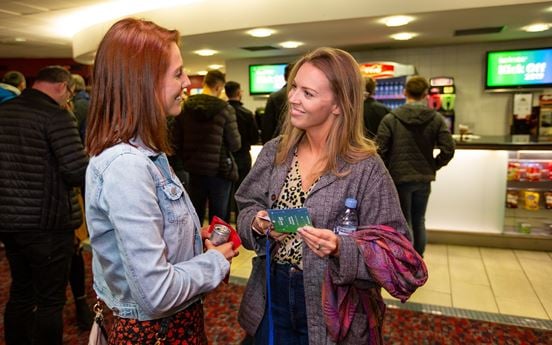 Inspire

In what remains a male-dominated industry, it is vital that women in Kainos are empowered to reach their full potential. Inspire supports this aim through providing a safe space for discussion, development opportunities through networking and mentoring, and strategic input to the wider business to ensure gender equality.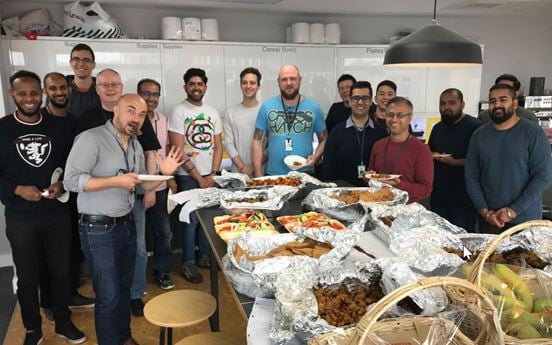 Voice

Our global ethnically-diverse network allows our people to share experiences, views and concerns with peers while also creating and promoting initiatives that encourage recruitment and retention of ethnically-diverse colleagues while ensuring their valuable contributions are fully recognised and commended.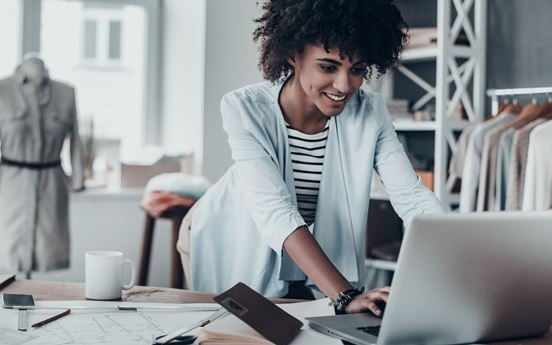 Neurodiversity

Our neurodiversity network group aims to support our neurodiverse colleagues, by raising awareness and enhancing understanding around neurodiverse needs - making Kainos a more inclusive place to work where our neurodivergent people can grow and thrive.
Our main aim in Xpression is to work alongside our D&I Committee to improve working practices for Kainos' LGBTQ+ employees. We also provide a safe space for employees to come to if they have an issue, and by being visible ourselves we can show Kainos people that the LGBTQ+ community is not just welcome, but celebrated here. We're proud that Kainos has embraced diversity policies and inclusive events.
Michael Hoy
Technical Lead
Kainos has always worked to improve diversity in the IT industry by supporting external organisations like Women Who Code. But we wanted to create Inspire to make sure that we're doing everything we can internally, too. We celebrate and promote the achievements of our fellow women in Kainos, as well as ensuring that D&I policies are appropriate and that women are supported and encouraged to build their careers at Kainos.
Carleen Hughes
Marketing Manager
Kainos
Voice's aim is to create an inclusive culture that champions diversity of individuals to ensure everyone, regardless of their background or culture, has an equal opportunity to develop, be rewarded and recognised for their work. I'm really proud of what we've achieved so far – things like introducing prayer and meditation rooms in our global offices and making Kainos events more inclusive.
Abdul-Rahman Ali
Workday HCM consultant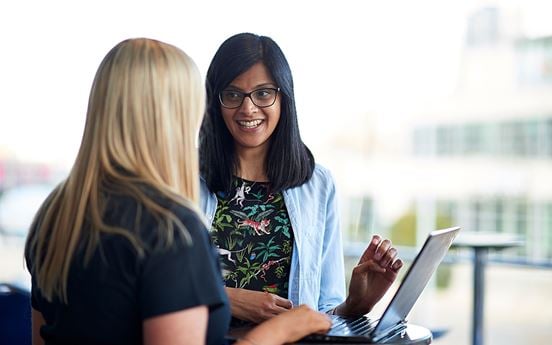 Our strategy
Want to find out more about how we're championing diversity?
Being truly committed to creating an inclusive workplace means being open about how and why we're doing it. That's why we're proud to make our full Diversity and Inclusion Policy accessible to all.
View our Diversity and Inclusion Policy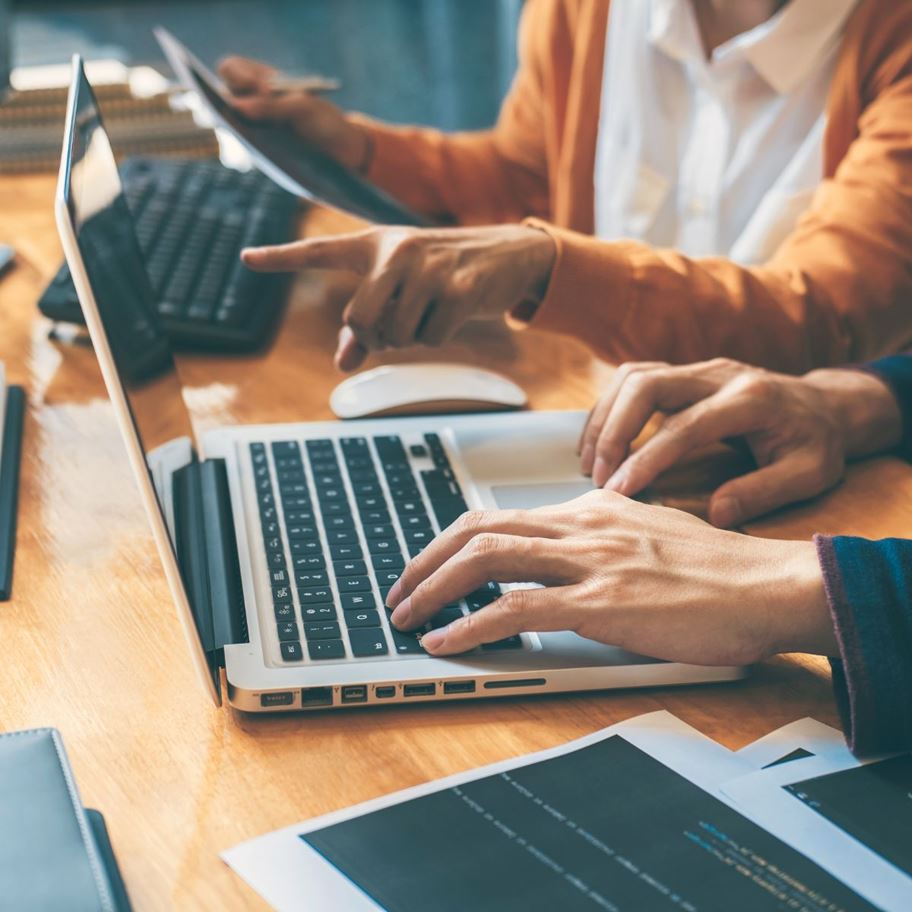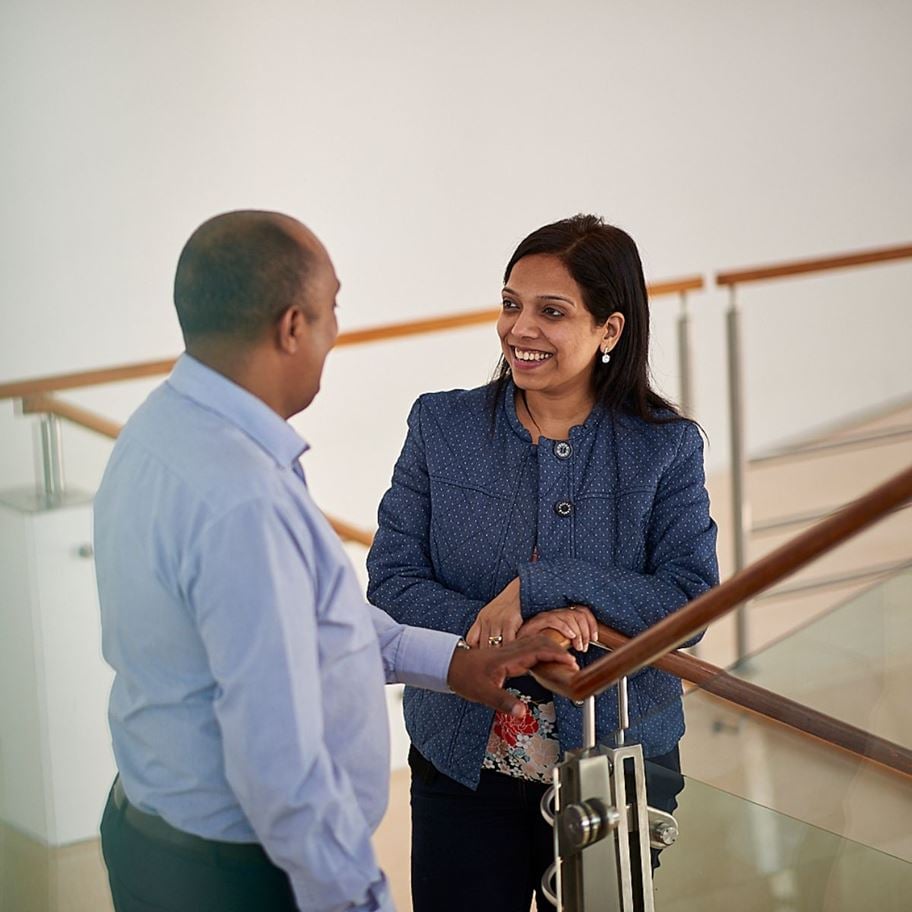 Careers
Ready to join us?
Want to be valued for who you are, make the most of your unique skills and experience, and get the support you need to take on new challenges and achieve your goals?
Find out more about careers at Kainos