Making a mark: Women in Tech part 2
Making a mark: Women in Tech part 2
You've read part 1, now here's part 2 of our feature on some of the amazing women working right here at Kainos, how they got into technology, and the burning question: what's the best piece of advice you've ever been given?
Bernadette McVeigh, Organisational Development Manager
What takes up your time outside work?
I love reading - mostly fiction and something to give me a laugh, but also watching very serious TV shows, like RuPaul's Drag Race.
What got you into tech, what has your career path been to date?
I did my placement year from university in our People Team (traditionally known as the HR team!) and I have had a wide range of roles here ever since. I've specialised in HR, project management, leading the introduction of new systems and software, shaping processes and policies, delivering training and my most recent role is focusing on helping the People Team set up and scale for future success. I have had innumerable development opportunities where even though I haven't always known the answer I have been trusted and given the space and support to continually learn I can't imagine where else I would have got this experience.
What's the best piece of advice you've ever been given?
Be open to feedback to help with your development. Always ask for feedback to help build your self-awareness.
In turn what would you say to aspiring women in tech?
Say yes to as many opportunities as you can even if they appear scary. My experience is that I have never been expected to know all of the answers and being in a safe environment allows me learn. You can use these opportunities to grow, learn and build new relationships which you will be able to draw on in the future.
Eva Fritjofson, Lead Workday HCM Consultant
What takes up your time outside work?
I love playing golf, being in the forest (cliche?!) and baking. I have two lovely kids who keep me busy playing ice hockey, football, singing and dancing.
What got you into tech, what has your career path been to date?
My tech career started in HR for a tech company, that was the first time I was introduced to Workday's IT systems. I had worked within the finance industry until this point, I was used to people dressing up in suits and ties in order to look the part. Here, people walked around in t-shirts and jeans, often barefoot, and there was no need for dressing up! This was mind-blowing to me. I then moved on to my next job at another big tech media company. We were a small team who quickly had to learn about processes, change management, apis and integrations. It was a great learning experience for me.
After three years as HRIS Specialist, I took on the job as Global HRIS Manager, working on a Workday project with an external consultant. When I first interviewed for Kainos in Copenhagen, my interviewers had full sleeve tattoos, amazing knowledge and hearts of gold - I knew I had found my next career chapter within tech. I love the can-do mentality in tech companies - nothing is impossible, collaborate and iterate the process. Try, learn, grow, and repeat!
Can you share your proudest professional moment?
It is hard to point out a single moment in my carreer, but I feel proud about everything I have done that I was actually too scared of doing. I am proud of getting on large stages in New York to speak about Workday, I am proud of getting ahead by being kind and honest, but most of all I am proud of being a doer.
What's the best piece of advice you've ever been given?
Ask for forgiveness, not for approval it speeds things up! It might sound harsh but sometimes you just have to go for it, timing is everything and there is a risk by walking around waiting for someone to do something? I guess it ties back to the Steve Jobs saying - It doesn't make sense to hire smart people and tell then what to do; we hire smart people so they can tell us what to do.
In turn what would you say to aspiring women in tech?
Go for it! You can do so much more than you think. Tech might sound scary and hard but 90% of the time it is not even about the technology but about people, communication, courage and passion. The tech business offers a lot of opportunities, you can work from almost anywhere in the world and as a bonus that flexibility gives you an opportunity to juggle family and work life. And to be honest - who wouldn't like to be part of changing the world?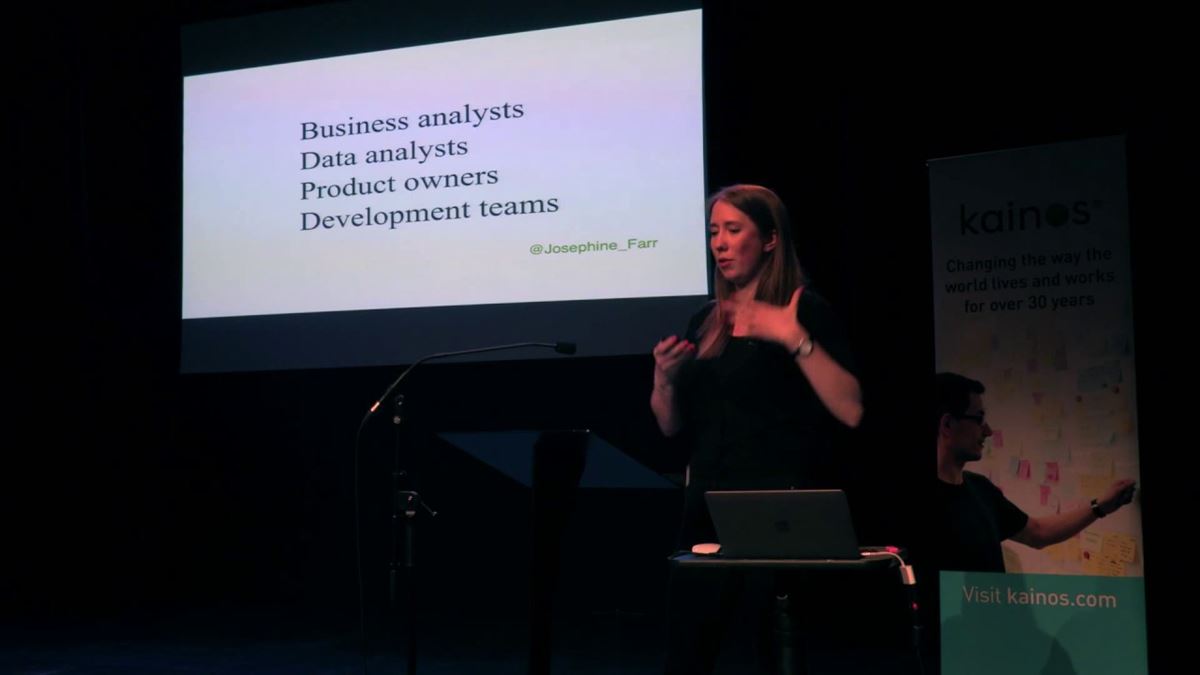 Jo Farr, User Research Consultant, Digital Services
What takes up your time outside work?
I love to cook for my friends and family, and to counterbalance the cooking, thankfully I also enjoy walking and going to the gym.
What got you into tech, what has your career path been to date?
Like many people, especially women, I always say that I fell into technology. My first degree was in Sociology and when I left University I wasn't really sure what to do next, as the current economic climate meant there was limited opportunities for social researchers. After several years working as a Personal Assistant at a retail insolvency company I decided I would go back to University, part-time to pursue a degree in Digital Sociology. I wasn't sure what this would lead to.
My Masters degree opened up a whole new world, which I never thought I would be a part of previously, I considered myself a bit of a technophobe. I need a placement at a Design Research company and volunteered to work at Ethnographic Praxis in Industry Conference (EPIC), this helped me understand how I could apply the skills I had learn in my Masters to a practical job. I was then very fortunate to get a paid internship at GDS, which was very intense but helped build a very solid base of what user research should be. I have been at Kainos for just over three years, and feel that it brings together all the skills I have learnt not just from my time as a researcher, but also the skills I gained from working in business.
Share one of your proudest professional moments?
I think working on the Digital Customer Service for the Passport Office has been a highlight. Knowing that the research I have planned, conducted and delivered has made an impact to so many people's lives is just an amazing feeling. More so being able to create a journey that is inclusive of some marginalised groups, that means they feel more included in society.
What's the best piece of advice you've ever been given?
I routinely advise people to not worry about being perfect, which is often a curse for people who work in Research and Design. But probably the best advice I have given to other researchers is; in most cases you will be the expert in your field, so own it and be confident in what you say.
In turn what would you say to aspiring women in tech?
It's tough, and don't be afraid to call out sexism and micro-aggressions. If the company you work for have a problem with this, then they shouldn't be a company you work for. In summary; BE BOLD!
On a more positive note, there is so much more to working in tech than being a developer, and regardless of what role you have the impact on what gets developed is impacted by having a more diverse workforce.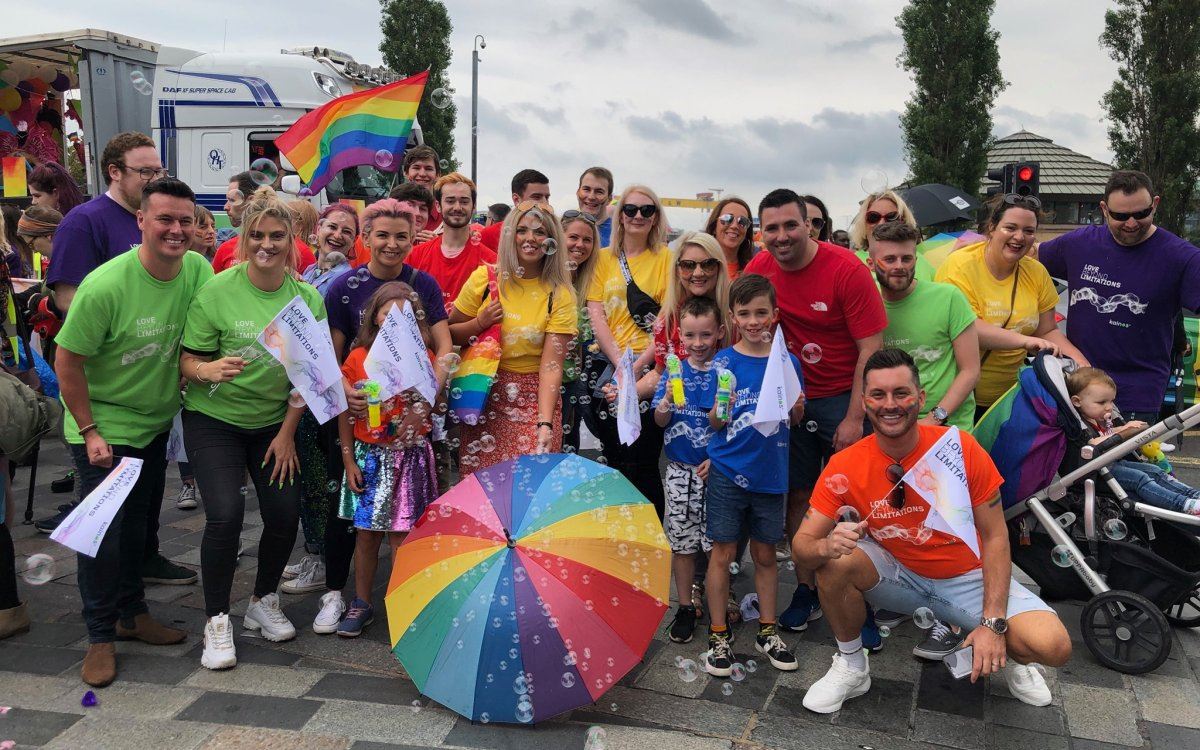 Lucy Monaghan, Infrastructure Engineer, Central Services
What takes up your time outside work?
I began my career with Kainos as a placement student back in 2016 and was luckily offered a graduate position. I'm really into fitness and training with my PT it really helps me to destress and I've made great friends there. I also play the traditional Irish flute -I used to play competitively in Fleadh Cheoil competitions, both in solo and group competitions, when I was younger. Nowadays, I just play for fun, but sometimes have sessions with my cousins, who play a wide range of instruments.
What got you into tech, what has your career path been to date?
Tech has always been around me, and it's always allowed me to be creative in a way that didn't include having to be good at art or have the neatest handwriting! My IT teacher, Mrs O'Reilly was so encouraging of my passion for tech; without her I may not have ventured into this area. I studied IT at GCSE, A-Level and completed coursework in both. This included building websites, making leaflets, writing documentation etc. These are all vital skills that I have used at some point, whether it was at university or in my job. I then went onto study Computing and IT. I always gravitated towards the infrastructure side of things - learning about networks and hardware/software administration really opened my eyes and was an area I was thoroughly enjoying. During my 3<sup>rd</sup> year at university, I did a placement year at Kainos, which was probably the most valuable time in my education. I felt that putting skills that I had learned about in a classroom setting into practice in the real world was satisfying and a huge learning curve.
Tell us about a proud professional moment?
One of the proudest moments to date was taking part in penetration tests to make sure that our employees had secure passwords it was a project that made a real impact in this day and age when cyber attacks are on the rise. I was proud of our result, and proud that we were able to educate those within our company how to create secure passwords and that the threat of an attack is real, so that precautions can be taken.
What's the best piece of advice you've ever been given?
Probably from my retail days - the best advice that I have been given is to work with the customer, not against them. Having this positive spin allows you to find out the issue from the customer faster and in turn, help them resolve it in the best possible way. This piece of advice has allowed me to work on some difficult tickets but resolve them where the user is satisfied that I have helped them to the best of my ability.
In turn what would you say to aspiring women in tech?
For any women with an interest in tech, I would say to not be afraid to make your voice heard and get involved. While there is still a larger percentage of those who work in tech, and infrastructure, that are men; however, that is starting to shift. Having other women around you can be inspiring and there are more and more that are attaining more senior roles. Never think that because you are a woman that you won't be successful. Find an area of tech that you love and go with it, because there are so many opportunities waiting for you.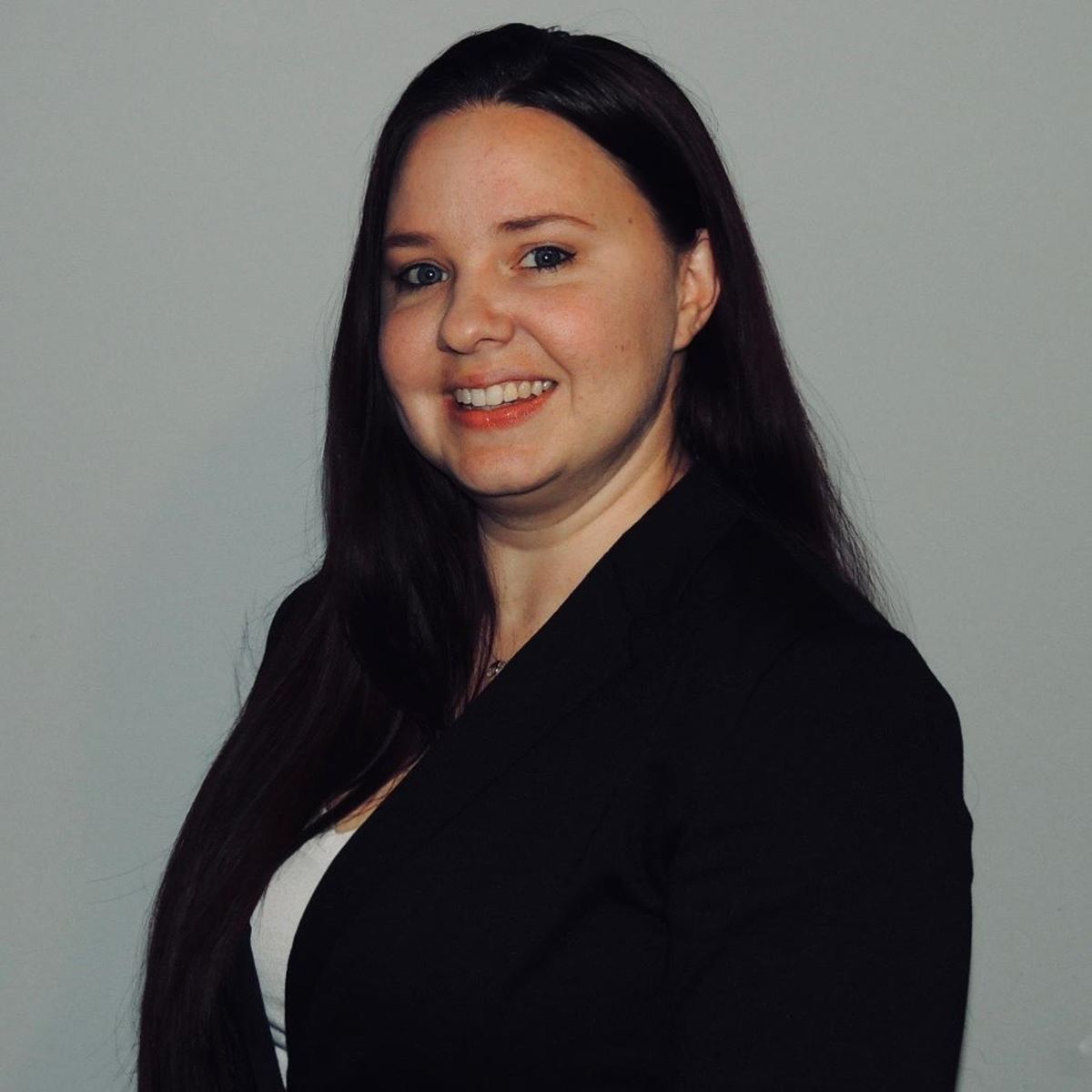 Stacey Zito, Senior Support Engineer, Kainos
What takes up your time outside work?
I have a 10 year old daughter, a 1.5 year old son, 2 dogs, 4 cats, and a husband so the majority of my time at home is spent cleaning, feeding, or entertaining something. It's non-stop and I love it. If I find some quiet time and a hiding spot I read. I have a bit of a book addiction. Any genre, but no e-books.
How did you get into tech?
I love that tech isn't limited to building computers or writing code. My career path has really been an organic one following opportunity and my ever changing interests. I spent years working part-time jobs at a time to really getting a sampling of everything.
That said, I've worked in a WIDE variety of fields. From the front desk I moved into administration and insurance billing which was a quick jump into commercial insurance. This resulted in my first official IT position in the Production Support Department at a UK based insurance company. In the same company I worked as a Support Technician, Governance & Continuous Improvement Analyst and Support Team Manager.
Can you share a proud professional moment?
My proudest moment was getting made redundant, and I'll explain why! The company I worked for went through various mergers and transitions over the years. The first time caused a bit of shock since, like most, I was under the impression that your success, or lack thereof, was determined by your work effort, or lack thereof.
I headed back to my desk after the meeting, and found three coworkers waiting for me, each offering me a job and really trying to sell their departments to me. Now, generally, I only cry at important things like the death of fictional characters and Publix commercials (UK, look them up!) a but this one got me. This chain of events eventually led me here, to Kainos.
What's the best piece of advice you've ever been given?
If you want it to be a good day, it'll be a good day.
Also, every sentence in The Alchemist. Seriously, read it.
What piece of advice would you like to pass on to any aspiring women in tech?
Tech isn't a 'boys only' club anymore. Be part of the conversation and ask the questions. We're in, now to make it the norm.
Want to join our team? Find out more here.