Kainos is engaged with Home Office to provide agile development services
Kainos is engaged with Home Office to provide agile development services, and support of the UKBA website. As part of the digital agile teams run in-house by the Home Office, Digital by Default Service Standard compliant development services are being provided to various business areas across the department. This includes the Registered Traveller Exemplar service, for which we provide Development, Open Source and UX Design expertise as part of the Home Office team.
Kainos has the deep enterprise and Workday expertise to both calibrate Workday to your precise strategic needs and give your teams the proficiency to wield it like a master craftsman—so you produce outstanding results consistently and have the self-sufficiency to artfully operate, maintain and adapt your tool to keep your competitive edge.
"We approached Kainos with the idea of using AI to automatically extract the information we needed from KIIDs. Kainos' AI team had fantastic experience with document analysis and NLP and they delivered the project perfectly!"
Darren Burrows
Founder and CEO
Funds-Axis
"DVSA has built up a strong collaborative working relationship with Kainos, who consistently deliver a high level of service and professionalism. I have first-hand experience of this, working closely with Kainos colleagues on the Driving Examiner Service project, which has revolutionised the way driving tests are conducted for the entire driving examiner workforce."
Gordon Witherspoon
DES Service Owner & Head of Driver and Driver Training Policy
DVSA
"We chose Kainos for AMS as we wanted a partnership which offered us flexibility and aligned with our values and culture. We are a relationship-based network and the Kainos team have very quickly shown that their own values along with their expertise with Workday are a great match for us. We are very excited to be working with Kainos." ​ 
Caroline Mellor
Global Director, HR Effectiveness 
Dentsu International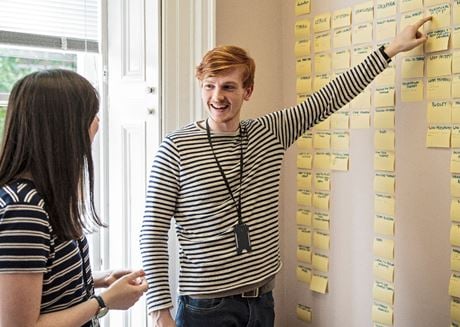 See how we can help your business
Complete the form to find out how we can help you change the way you work for the better