The complete solution to simplify employee document management
Imagine if you could create, manage, store and access employee documents, such as contracts, policies and compensation statements, inside Workday. Now you can – with Kainos Employee Document Management (Kainos EDM).
Document management tools that sit outside your HR platform will slow you down and make simple tasks much harder than necessary. Kainos EDM is the only document management app that sits directly within Workday, allowing you to streamline employee processes and keep your business compliant with ease.

(The Approved Solution badge is awarded to partner-created solutions built leveraging foundational Workday products and technology that have been reviewed by Workday for consistency with Workday's best-practice design guidelines.)
Effective document management with Kainos EDM benefits your business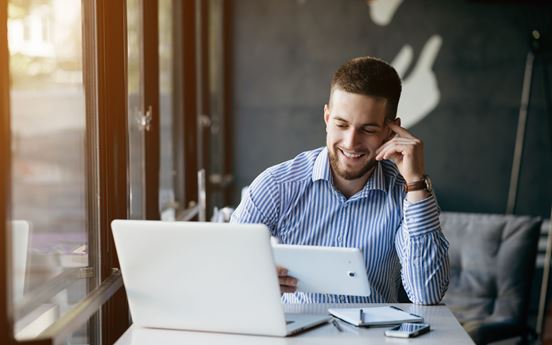 Enhance employee self-service
Empower your employees, managers and HR teams by giving them access to employee documents from within Workday, increasing employee engagement and improving efficiency. Kainos EDM allows you to categorise and store different types of documents, such as offer letters or employee agreements, with custom access controls and configure different security controls based on region or entity.
Increase productivity
Save time and effort by having everything your business needs in one place – enable your HR teams to generate, approve, and distribute documents such as offer letters, employment contracts and total rewards statements from within Workday. Have peace of mind that your employee files are up to date.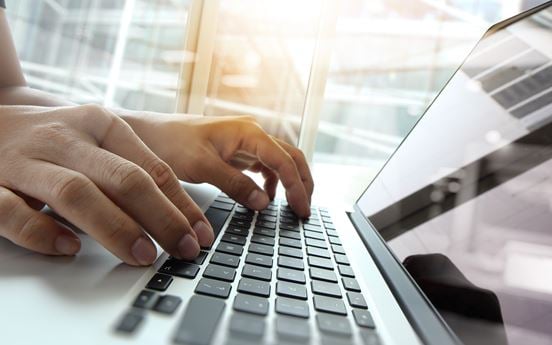 Improve operational performance

Take full control and integrate data from third party systems, generate documents in bulk and build custom templates using the tools you know (Google Docs®/Microsoft Word®) to improve operational performance.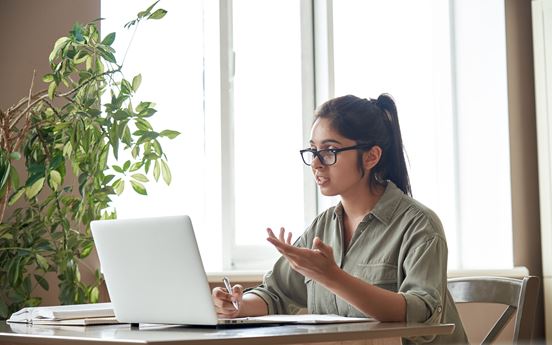 Ensure regulatory compliance
Kainos EDM helps you stay compliant with data privacy laws and policies such as GDPR. Easily create document retention policies for different types of documents for different locations using Workday data such as Hire Date, Termination Date or Transfer Date.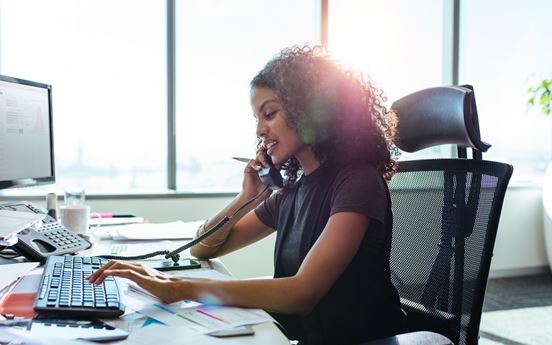 Maintain privacy and security
Automate your document management processes with the confidence that your data is secure. Kainos EDM enables you to store employee HR documents safely and control access to personal information and sensitive data and maintain a detailed audit trail.
All your HR Processes in one place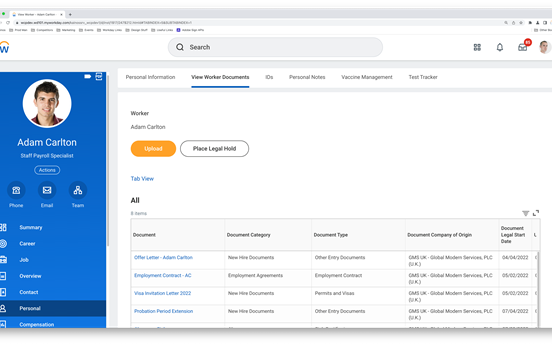 Enable your employees and HR team to retrieve documents quickly and easily in one central location within Workday.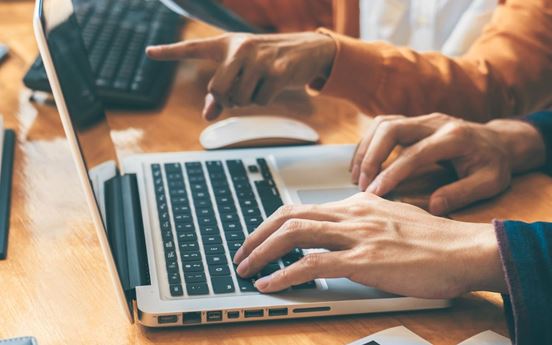 Configure access by document type and manage purge approval and authentication requirements.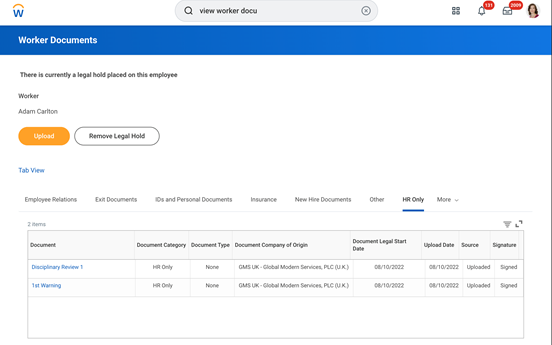 Set access controls for your HR team to limit who views sensitive documents.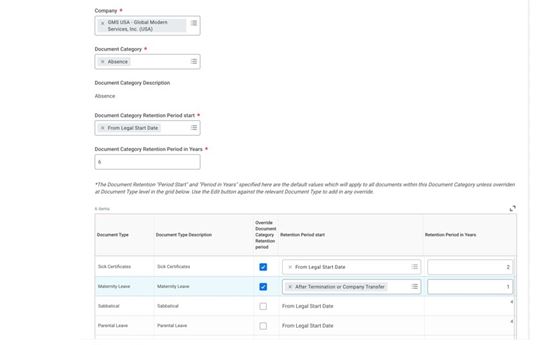 Specify how long to keep each document type. Create multiple policies for varying user attributes such as location and document type.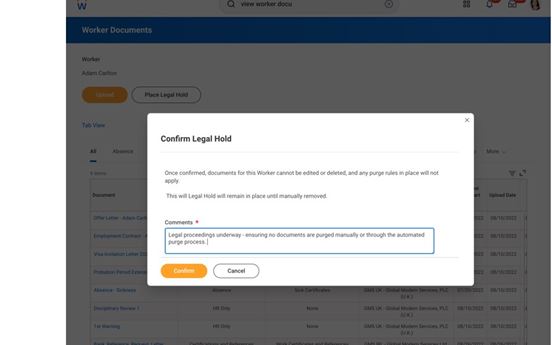 Apply a legal hold to automatically prevent document deletion or purging when necessary for legal reasons.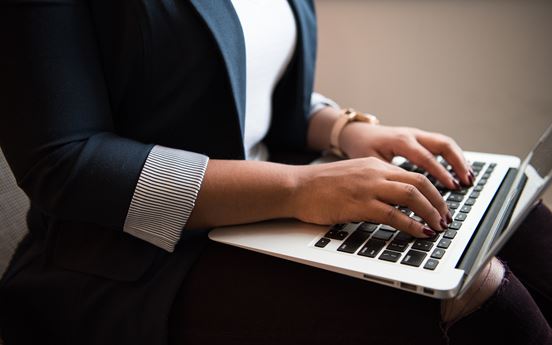 View complete history for each employee document from creation or upload to the time its purged.
Download Fact Sheet
Minimise risk and transform your business today with Kainos EDM. Download the fact sheet to learn more.
Download Fact Sheet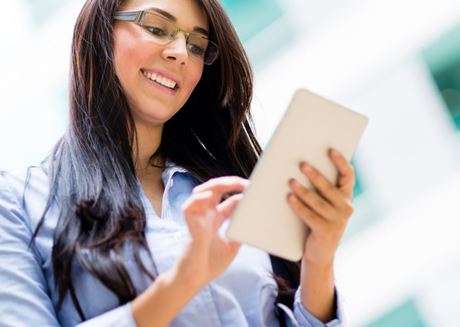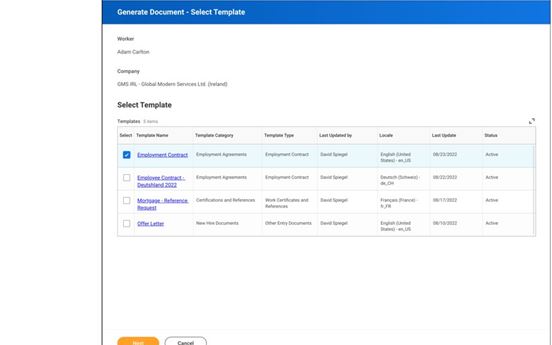 Improve operational performance with simplified workflows and an easy-to-use interface.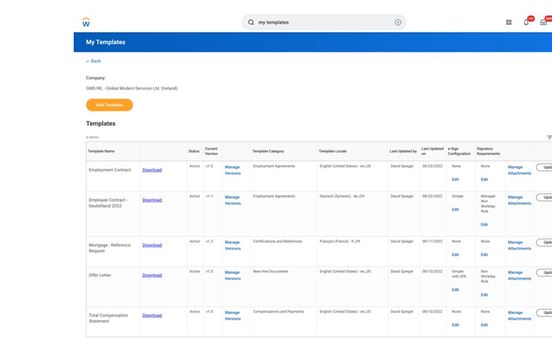 Save time by using customisable templates for a range of document types.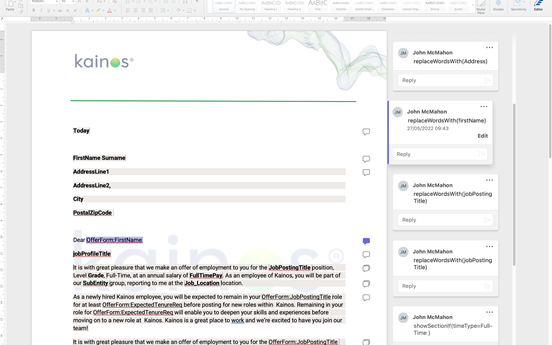 Enable your HR team to build powerful Workday data-driven document templates using the tools you know – Microsoft Word®/Google Docs®.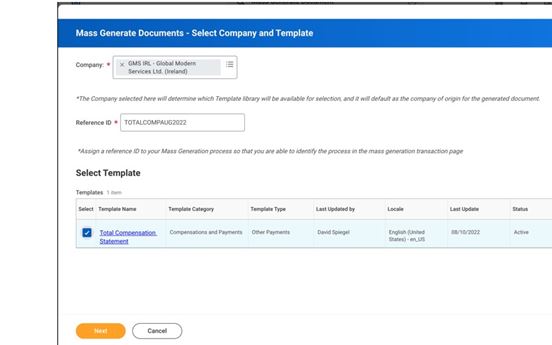 Save time by generating multiple documents at once, with bulk distribution to Workday inbox or eSignature tools.
Automate and speed up your signature capture processes with built-in capabilities to handle wet signatures and advanced signature types e.g. simple, QES, and AES.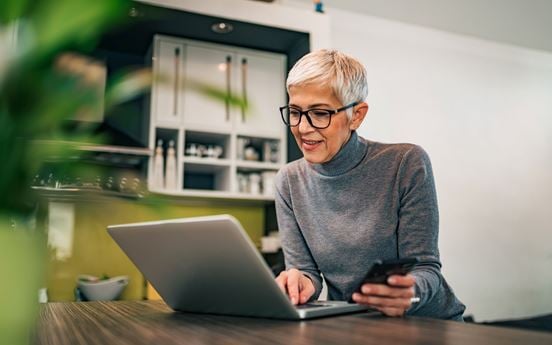 Export data from third party systems and integrate to Workday, so you have all your company documents in one, secure place.
Minimise risk and transform your business with Kainos EDM.