Harnessing the power of Workday Extend, our Return to Office application is helping Kainos staff return to the workplace with confidence and care. With booking, self-attestation and contact tracing functionality, it can help your staff too.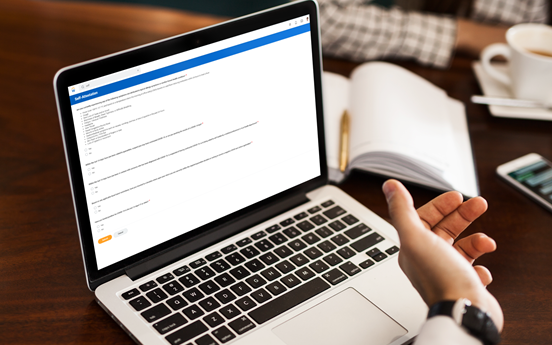 Adapt quickly and easily
As we start to return to work, there's a lot to think about. Why not use Workday to help manage the process?
Request Return to Work
The application workflow allows employees to request to return to the workplace, with the ability for managers to approve.
Self-attestation
The app orchestrates the issue of Covid-19 health attestations to workers—only on the days that they are scheduled to work in the office.
See how the Kainos Return to Office app works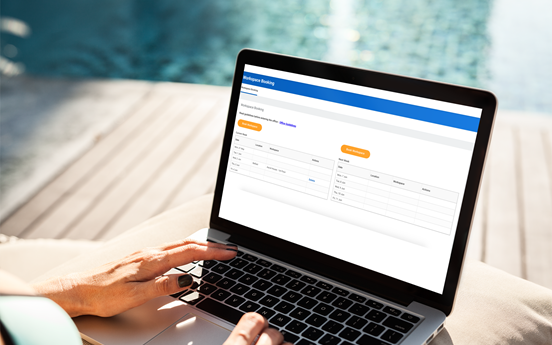 Plan and manage safely
Eliminate uncertainty, knowing your workforce can productively and collaboratively return to work in a safe environment. Our application supports the logistics of helping your people carefully return to the workplace.
Workspace Booking
Book alongside colleagues to maximize collaboration, while capacity in each location is controlled with zone management tools.
Bubbles
Break teams into bubbles and schedule time/location separation to ensure business continuity in key areas across your organization.
Keep your workforce safe and informed
With organizations adjusting to new ways of working, complying with new guidelines, and all the while focusing on staff wellbeing, it can be difficult to efficiently plan or mitigate risk. Our application does the hard work for your business.
Contact Tracing
The app allows workers to report a positive Covid-19 test, and identifies who they may have come into contact with, based on office occupancy data
Reporting
Report on all application data using Workday's powerful reporting functionality for planning and auditing purposes.
Tailored to your organization's unique needs
Our Return to Office application can be configured to align with your business:
Data Privacy
You can configure the security of the app using standard Workday security configuration.
Locations
Configure self-attestation questions, bookable zones and bubbles specific to each location.
Third Party Systems
Use Workday integrations to connect to other organizational systems such as access control.
Customizable
As the app is built with Workday Extend, existing functionality can be modified and new features can be added to suit your organization.