Transform your data assets into intelligent insights and drive real business value with Artificial Intelligence
Together with our data science and machine learning (ML) engineering experts, you can accelerate the data maturity of your organisation, leveraging machine learning to drive business transformation.
Leveraging ML to extract better value from your data and reduce operational costs
Kainos has the technical expertise to power your transformation into a data-driven organisation. Our data scientists operate in multidisciplinary teams, applying their knowledge across machine learning engineering, technical architecture, and data engineering in the cloud, to help you accelerate the business value you generate from machine learning projects.
Qualified in STEM subjects and with globally ML and data science certifications

Deep expertise and best practice knowledge of leveraging open-source ML frameworks and leading cloud AI services including AWS, Microsoft Azure and GCP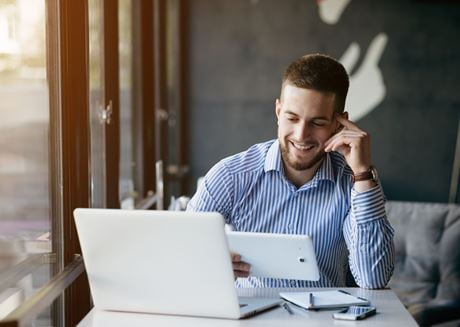 Book a meeting
Book a meeting with one of our experts to start your digital transformation.
Gain new insights through AI across a range of proven business use cases
We leverage a broad range of AI-driven techniques to solve your complex operational challenges, including machine learning, natural language processing, and knowledge mining, paired with traditional data analytics approaches; predictive analytics, data aggregation, and real-time business intelligence dashboards.
Machine Learning Operations (MLOps)

–

Move data science projects

from experiment to production quickly and

confiden

tly with MLOps infrastructure.

Data Scienc

e

Acceleration

-

Build your data science capability to scale adoption of machine learning in the cloud across your business.

Demand Forecasting

- Optimise demand planning with intelligent insights on customer demand for more effective operations.

Document Insights

-

Reduce time spent on manual document review and tackle document challenges at scale through automation.

Fraud Detection

-

Enhance

the efficiency of your counter-fraud operations through intelligent anomaly detection at scale.

Intelligent

Risk Rating

-

Optimise operational decision-making through intelligent and up-to-date scoring of risks over time.

Digital Assistan

t

-

Create highly engaging customer experiences that reduce wait times and increase operational efficiencies.

Predictive Maintenance

-

Benefit from cost savings associated with higher predictability of faults and increased availability of systems.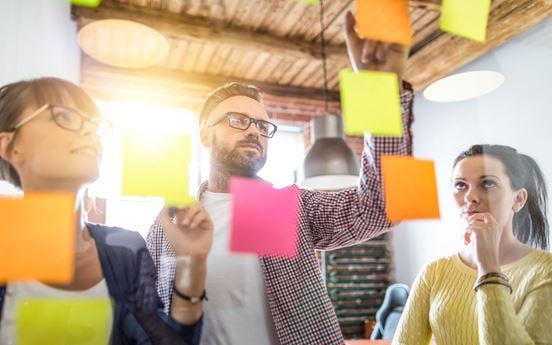 Accelerate time-to-value with our operationalised AI approach
Our operationalised AI methodology ensures you realise value from your AI projects early and often. With our pre-built machine learning models, we implement production-ready AI solutions leveraging the latest cloud services and open-source AI tools, to make sure you see tangible results, fast.
Data Ethics
At Kainos, we believe that data ethics is a non-negotiable when delivering Data and AI projects. With technological development moving at unprecedented speed, the new opportunities are exciting, but we have also seen several experts raising alarm bells about the risks and potential for harm. To develop data and AI solutions that can be trusted by users and the public alike, such risks need to be actively identified and managed.

Our internal frameworks and ways of working bring ethics into everything we do, guided by our internal Code of Ethics and our ethical delivery principles of Mitigating Harms & Seeking Benefits, Fairness, Transparency & Explainability, Respect for the Human Behind the Data and Responsibility.

We can also bring subject matter expertise in data ethics into data and AI projects. In these cases, ethics and risk workshops leading to an algorithmic impact assessment and transparency documentation become an intrinsic part of what is delivered. Our experience in bringing ethical principles to practice can also be tapped into for advisory work. To learn more, please contact us.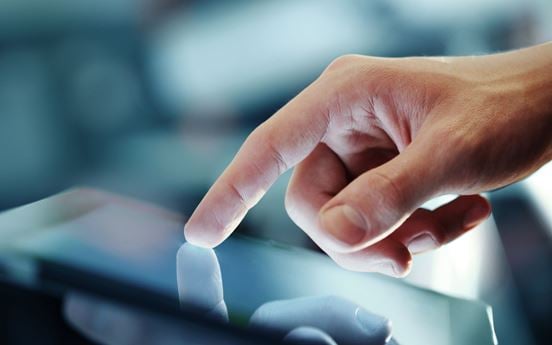 A history of delivering AI projects with global impact
Kainos has delivered AI solutions to hundreds of global customers. From pioneering an award-winning risk rating tool to identifying fraud for UK Government departments, to reducing the administrative burden of clinical care for a hospital serving more than half a million patients, to improving the transparency of investment risk reporting in regulated financial markets.
"We approached Kainos with the idea of using AI to automatically extract the information we needed from KIIDs. Kainos' AI team had fantastic experience with document analysis and NLP and they delivered the project perfectly!"
Darren Burrows
Founder and CEO
Funds-Axis
"As part of our ongoing strategic aims to become the world leading digital land register, the automated document comparison project has been a successful first step in our journey towards embracing artificial intelligence to improve our service and enhance how our employees work."
See how we can help your business
Looking to digitally transform your business? Get in touch to see how we can help you.