Design your digital future
Intelligent automation is the ideal starting point in your digital transformation journey. Together, we can design a strategy to optimise your operations and launch an exciting future.
Define the business case for successful automation
At Kainos, we combine decades of experience in software development with our deep understanding of the automation landscape, to help you create and implement a winning strategy. Our experts collaborate with you at every stage of the process to create a compelling vision of your organisation's future.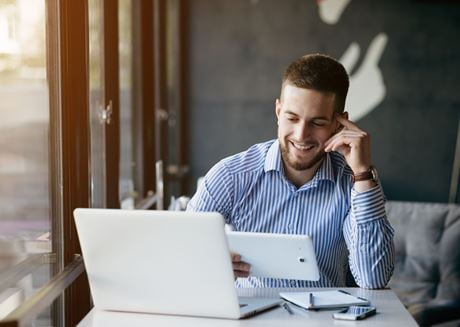 Book a meeting
Book a meeting with one of our experts to start your digital transformation.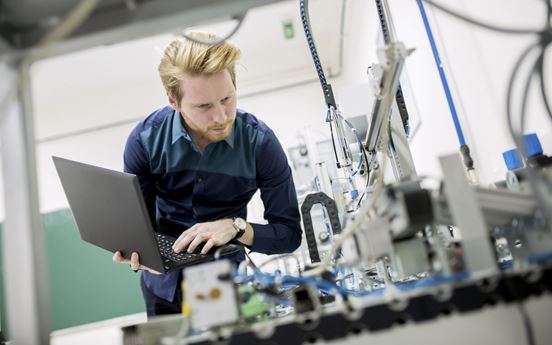 Set benchmarks for success and to ensure ROI
Your automation strategy is more than a roadmap for transforming your organisation through digital technology. It outlines the business case and demonstrates the benefits of automation. We help you set a benchmark for how processes currently operate, so you can measure return on investment. Your strategy will also show how your automation initiatives will ensure your organisation achieves a competitive advantage through cost savings, enhanced customer experience and greater employee productivity.
Get to know your operations
Improve your processes, we need to fully understand what they are. Our experts observe how your staff currently handle data and use existing tools to do their jobs. We examine the click-by-click process and identify which steps are necessary and which can be eliminated, resulting in a more streamlined workflow. We then determine how intelligent automation tools can enhance the process, reduce bottlenecks and help your staff work faster and more efficiently.
Select the best tools to achieve your strategic goals
At Kainos, we partner with world-leading providers UiPath and Microsoft to customise solutions for our clients. We can integrate intelligent automation and robotic processing (RPA) tools with machine learning and artificial intelligence to create a unique combination that solves your specific challenges.
Our automation solutions are unlocking cost savings and delivering game-changing productivity benefits to hundreds of businesses and public sector organisations. We help you define an automation strategy that releases your teams from manual repetitive tasks, generates cost savings throughout your organisation and delivers value to your customers.
See how we can help your business
Looking to digitally transform your business? Get in touch to see how we can help you.