Enable your digital capability
Technology is now driving almost every successful business strategy in all sectors. At Kainos, we work with you to help your organisation understand and achieve lasting digital transformation.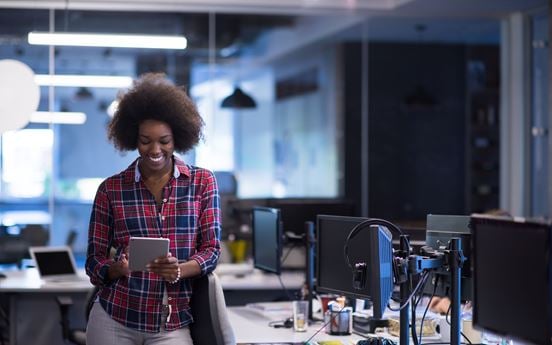 Seize the digital opportunity
From finding innovative ways to deliver services to modernising business structure, every thriving organisation is adapting to the digital revolution.
Some businesses are further ahead on their digital transformation journey than others. The key to success is putting the right people in place to enact change. For more than 30 years, Kainos has been partnering with clients to deliver exceptional digital solutions and help them build and sustain a high-functioning, digitally mature organisation.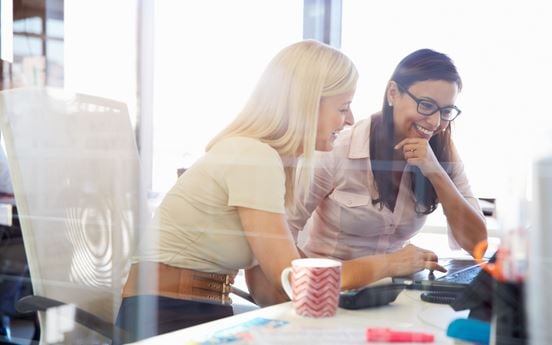 Our digital maturity model
At Kainos, we apply a trusted methodology to help you understand your current status and identify new opportunities. Our process takes elements of Harvard Kennedy School's maturity model and blends them with our extensive experience of delivering digital transformation.
Our model analyses your business from six angles. It establishes a baseline from which you can spot gaps and prioritise your transformation goals:
Users first: Does your business put the user experience first? Are your services and products informed by user needs?
Strategy and leadership: Is there a shared vision and strategy and if so, is it aligned with your leadership approach?
People and skills: Do you have the right people and skills in place to transform?
Technology and delivery: Can your organisation adopt and implement agile methodologies?
Operations: How are decisions made and cascaded? Do these evolve as you become more digital?
Organisation and culture: Does your business culture and governance support talent progression in line with digital maturity?
How we deliver a difference
Once you have identified your digital maturity level, we work with you to build a plan that supports your objectives in the short and long term. Our experts can help you put digital transformation at the heart of your business strategy and lead organisational change. We can also help you define your key performance indicators and gather qualitative and quantitative data to measure the impact.
Kainos has worked with hundreds of organisations to enable their digital capabilities. By partnering with us, you can accelerate digital adoption across your business, develop your in-house talent and save costs by reducing reliance on external suppliers.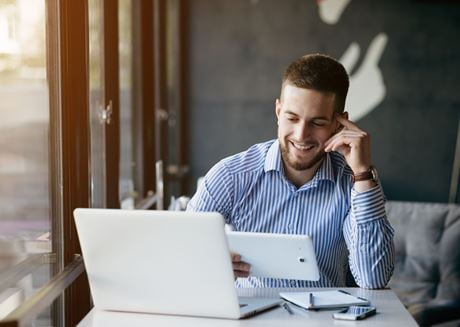 Schedule a digital maturity assessment
Schedule an assessment with one of our experts to start your path to success.
See how we can help your business
Looking to digitally transform your business? Get in touch to see how we can help you.