Enhance employee experiences through design
Take care of your employees and they will take care of your business. At Kainos, we can help you transform your staff engagement and business outcomes with streamlined, seamless operations focused on the needs of your people.
Ensure employees are your driving force
Increasing employee engagement and efficiency not only boosts motivation and retention but also improves your operational outcomes. At Kainos, we put people at the centre of everything we create, and we help our clients to do the same.
Our research experts will help you understand how your business interacts with employees and how they interact with your business. Once you understand your current employee experience, you can spot areas where technology could make things smoother.
Kainos is a trusted Workday partner, and we draw on industry best practice to help clients develop a plan focused on employee engagement, wellness, and diversity and inclusion, as well as streamlined operational design and seamless service delivery.
Our approach follows three stages:
Define the vision and identify the change needed to help people work differently
Identify moments that matter and design new employee experiences
Understand the impact by measuring effectiveness and providing insight to embed change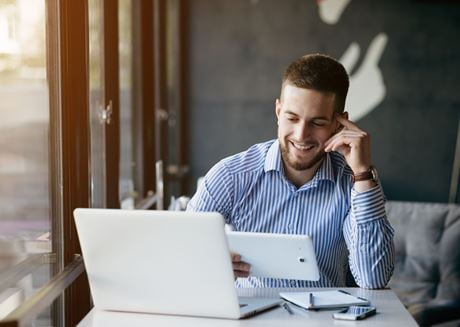 Book a meeting
Book a meeting with one of our experts to start your digital transformation.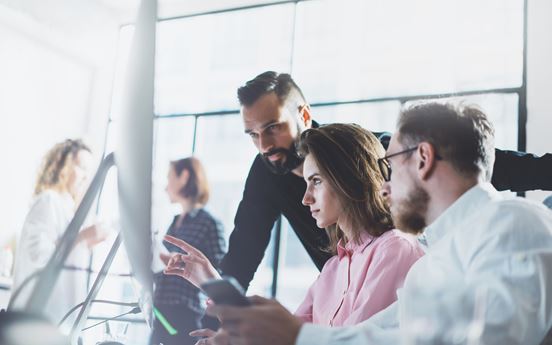 Change
We work with you to define your vision, develop the business case and provide support to help your people work differently. We also evaluate how ready your organisation is for change and create a plan for training and communication.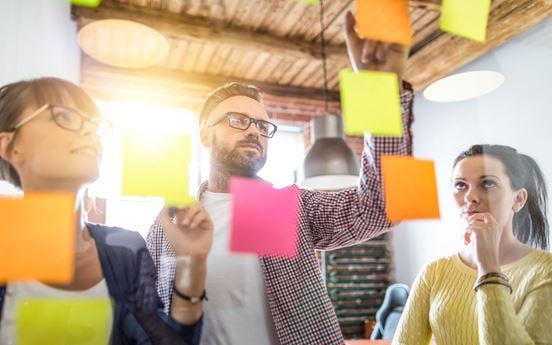 Design
Using design techniques, such as design sprints and journey mapping, we identify moments that matter and visualise how employees could better interact with your business. We use this intelligence to create content and design innovative experiences that we prototype and test with end-users.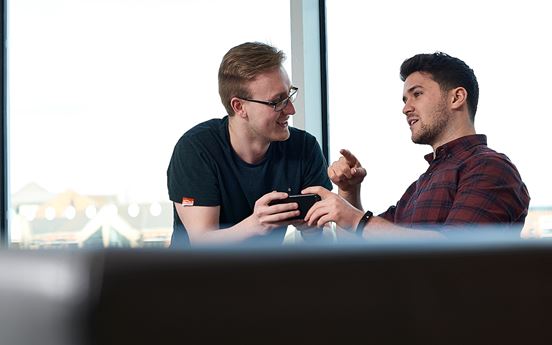 Insight
Through extensive user research and adoption analysis, we measure the effectiveness of the proposed employee experiences and provide insight on how best to deliver and embed the intended change.
Return on your investment
Our experts generate a fast return on investment for our clients:
Less transactional work: Clients on average report a 79% increase in efficiency by eliminating unnecessary tasks
Improved decision-making: Clients report a 90% faster reporting rate and a 45% reduction in hiring costs and overheads
Increased employee engagement: Clients have increased self-service and remote working capabilities by 80%, giving employees more control and connectivity
Our digital solutions can help you make faster hiring decisions, improve the onboarding process, cut unnecessary day-to-day HR transactions and boost employee engagement. By partnering with Kainos, you can create a workplace that is fully in line with your digital transformation strategy.
See how we can help your business
Looking to digitally transform your business? Get in touch to see how we can help you.