Transform ways of working with generative AI
With generative AI, you can explore new possibilities for improving customer, user and employee satisfaction and gaining a competitive edge. It can transform ways of working in various industries, from government organisations to financial services and everything in between.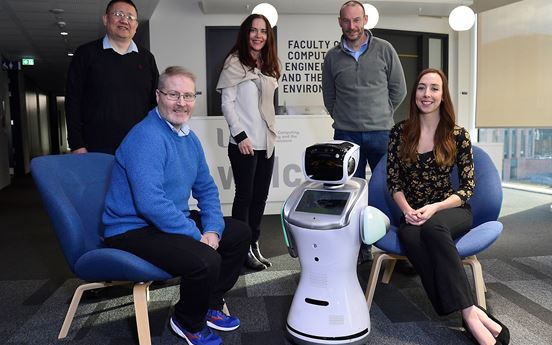 Kainos' investment in generative AI
Kainos announced a £10 million investment in Generative AI in August 2023 to foster innovation, elevate client experiences, and drive digital transformation for our clients. The investment will focus on advancing breakthroughs in Generative AI understanding and developing cutting-edge solutions that address the complex challenges faced by clients.
Kainos is committed to growing its internal capabilities by training more than 1,000 team members in AI tooling and Copilots and appointing a new Generative AI Lead.
We support ethical and responsible AI research and are collaborating with academia and industry leaders and increasing its investment in partner organisations such as the AI Research Centre at Ulster University.
Delivering generative AI to our customers
Kainos collaborates with our customers using our proven value delivery model to leverage the power of AI in a trustworthy way. We support organisations in identifying use cases where generative AI can deliver the most value and can assist in building strategic business cases. We offer a range of workshop options to meet the needs of your organisation and can guide you to the best option for your team.
We have experience in delivering generative AI proof of values (POV) for our customers, so they are able to trial the technology within their own secure environment, for further substantiation of value before moving to full production to deliver the benefits across the organisation.