Optimise through quality design and development
Our experts combine best-of-breed technology, with regular testing and refining to design, build and support automation solutions, to optimise your operations.
Transform and optimise with intelligent automation
Once your automation strategy is in place and we have identified how intelligent tools can transform your operations we move to the design phase. Our experts envision the architecture to support your workflows and select the best tools to solve your business challenges. Our Agile approach to design and development enables us to adapt quickly if your requirements change or if new possibilities emerge to further improve your processes.

Our proven methodology encompasses three stages:
Design

ing

the automation

Creat

ing

the automation environment

Test

ing

solutions and apply iterative feedback from

end-users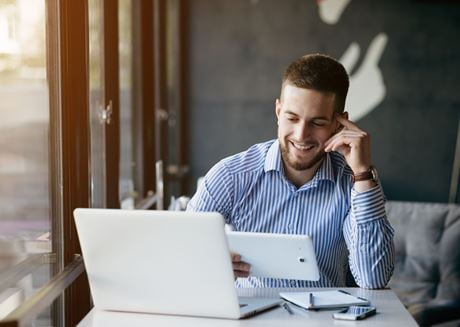 Book a meeting
Book a meeting with one of our experts to start your digital transformation.
Design and refine the automation
Our experts collaborate with your in-house development team and end-users to refine the workflow and produce your automation flows. We are experienced in selecting and integrating complex mixes of automation, machine learning and artificial intelligence to create optimal solutions. Whether you are extracting data from scanned documents or evaluating data capture results, we can design scripts to remedy your most intricate data challenges.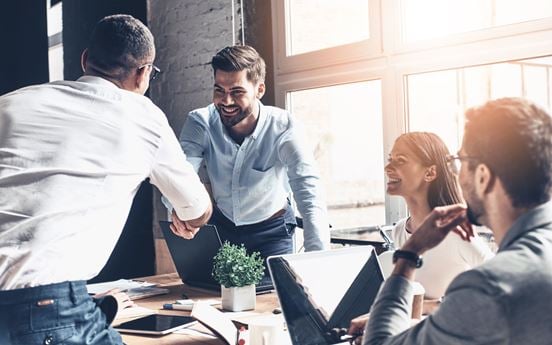 Test through close collaboration
We test throughout every phase of the project to evaluate performance and make refinements. Testing is particularly important during the design and development phase, helping you produce a blueprint that meets your requirements. We work closely with your IT team and end-users to test our solutions. Through Agile working, we can easily incorporate user feedback into the design and make any necessary adaptations.
Each client faces different challenges, and our approach is flexible to your business needs. For example, if you wish to deploy your automation and overall digital transformation strategy in phases, we can incorporate this into the design and build in scalability for future developments.
Build your solution and automation platform
Through our partnerships with world-leading automation providers like UiPath and Microsoft, we have access to cutting-edge technology that can be seamlessly integrated into your existing day-to-day systems. We build accessible solutions that your developers can use and manage straight away and continue to optimise as your business grows.
See how we can help your business
Looking to digitally transform your business? Get in touch to see how we can help you.