We design experiences that positively impact people's lives
Rethinking service experiences with a balance between user needs, business needs and technology opportunities to deliver value across the whole service ecosystem
Enabling organisations to seize design opportunities
Our end-to-end design methodologies cover the full spectrum of your service design challenges. We unlock the potential of citizen, patient and staff user experiences and accelerate your digital maturity journey. Our service and experience design expertise includes:
Inclusive Design and Accessibility

Experience Strategy

Idea Incubation

Agile User Centred Design

Digital Capability Enablement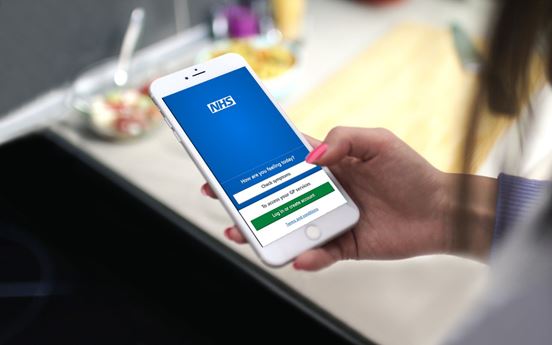 We develop meaningful, transformative experiences that improve interactions with your employees, organisation and customers.
By ensuring your service is equally accessible to all, we deliver value to everyone who needs to use it, and demonstrate - through tangible evidence - how improved experiences will deliver value back to your organisation.
From the NHS App to reimagining the driving test, we know how to design intuitive services that are used seamlessly by millions.
Balancing innovation with users' true needs
Our team will help you gain a deep understanding of your users' needs and quickly replace assumptions with data-driven facts, giving you confidence that your users' needs and your business demands are being met.
Our agile and iterative user-centred design process ensures stakeholders are satisfied before you commit to a solution, focussing on cost-effective outcomes instead of expensive features, proving value early and often.
We deliver across all areas of Service and Experience Design to make sure the end result is a success, from the conceptual and strategic to the "nuts and bolts" build and scale:
Service Design

Insight

UX Design

Content Design

Visual Design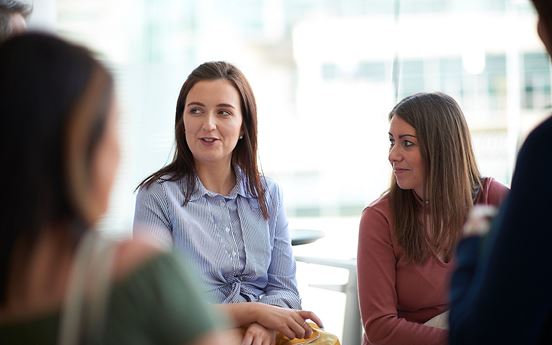 Embedding design thinking to ensure inclusive, accessible and engaging experiences

Our experts adopt a design thinking, outcomes focused approach. We offer a blended team who understand the direct relationship that cloud, engineering and data has to good service design. From back-end integration and data flows, to the User Interface, we are adept at tackling complex challenges that are ill-defined and unknown.

We reframe design challenges in human-centric ways and take a hands-on approach to prototyping and user testing. Our experts apply cutting-edge design tools with a focus on human behaviours, inclusivity and accessibility through the following steps:
Empathise: Conduct research to develop domain understanding

Define: Combine research and observe areas of opportunity and friction

Ideate: Identify the right service experiences

Prototype: Build tactile representations for a range of ideas

Test & Learn: Return to your users for

feedback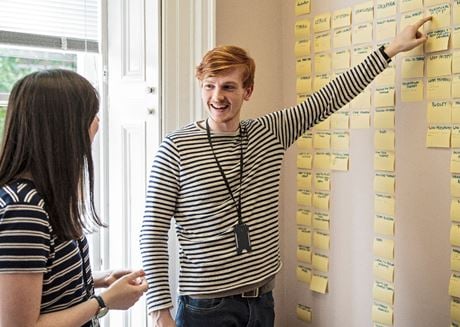 We're here to help you imagine your digital transformation
Complete the form to arrange a chat with our design experts about your transformation ambitions. We'll happily show you how we can work together to make it happen.
"Thanks to the MRO industry service built by Kainos, we have successfully onboarded four times our target number of purchasers on to the Marketplace platform. The scalable cloud-based solution has enabled us to launch our platform in the US and Asia, as well as the European market. We chose to partner with Kainos because of their strengths in UX design, their agile approach and ability to mobilise a team to quickly develop ideas into workable solutions."
Hans Bernd Schmidt
Managing Director
Skeyos
See how we can help your business
Looking to digitally transform your business? Get in touch to see how we can help you.