Sales planning that drives success
Plan and execute your sales strategy with data-driven insight.
Plan sales resources, set quotas and optimise capacity to improve the bottom line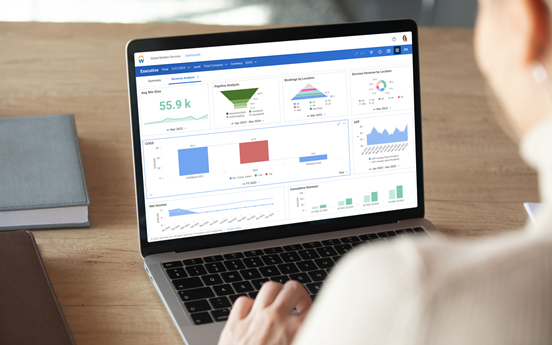 Sales planning doesn't have to be siloed
Sales targets and productivity is crucial for any business. But if they are not aligned with corporate goals, then the bottom line will suffer.
When using outdated planning tools, target setting and territory segmentation can be slow and tedious and out of sync with the rest of the business.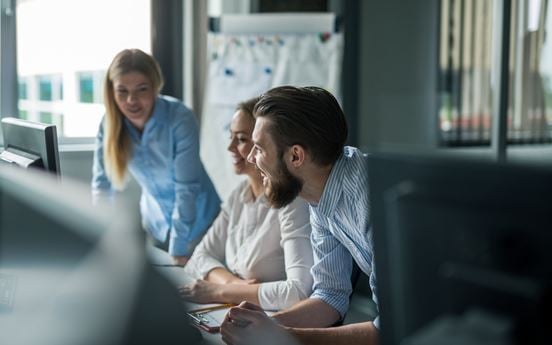 Sales planning that empowers your team
Rapidly shifting markets and customer demands requires a sales strategy that can shift at speed and scale with ease. Workday Adaptive Planning helps clients plan and deploy sales resources to capitalise on any opportunity.
Sales planning with Workday Adaptive Planning lets you:
align sales resources financial targets and strategies by rapidly develop models around quotas and territories to get the right sales mix for the job
identify trends based on connected, real-world data to build effective sales plans on
develop scalable sales strategies that you dial up and down as markets and business objectives shift
incorporate CRM and other data sources to make your sales planning more effective and connect sales with HR, finance, and other business functions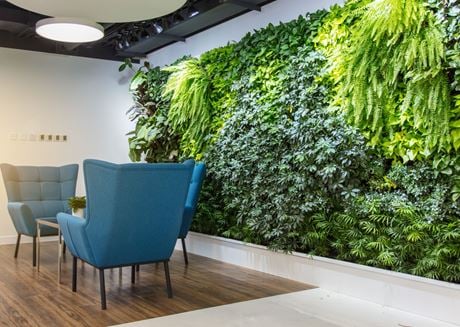 Contact us
Complete this contact form and one of our experts will be in touch.
A trusted partner for Workday Adaptive Planning deployments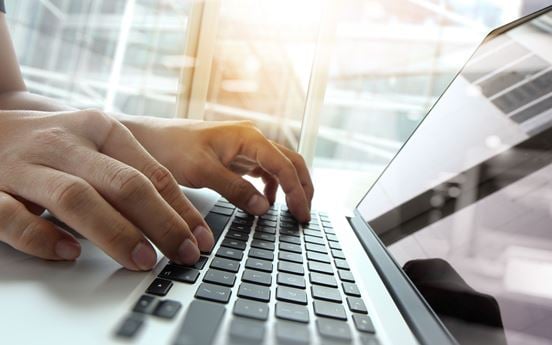 Continuous innovation for your team
Alongside Workday Adaptive Planning, our team of experts understands your challenges and ambitions to transform your operations and free up much needed time so your sales team can plan with confidence.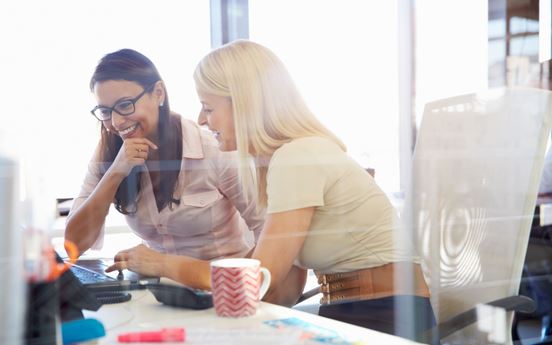 You're in safe hands
We have Workday qualified consultants at hand across Europe and North America, to provide a tailor-made methodology that enables your team to gain hands-on experience and grow confidence early on.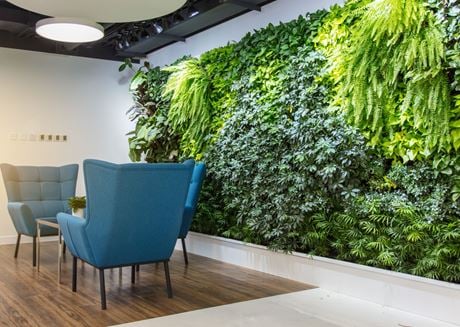 Contact us
Complete this contact form and one of our experts will be in touch.
"On behalf of all the team here at Belmond, I wanted to thank you Simon, for all you have done on our Adaptive project. You have been an exceptional colleague to work with on this project. Never were our requests too much for you. You always put the client and the quality of the product that you delivered first. If asked for a reference on an Adaptive deployment partner, I would highly recommend you, Andy and Kainos."
Neil Gribben
Vice President, Accounting & Control
Belmond
"With our exponential growth, forecasting for business became a monumental challenge. Yet, where others may have persevered, we realised that a smarter solution was necessary to connect our global strategy. To do just that, we needed a reliable, honest and trustworthy partner, experienced in taking the financial planning of a company to the next level. Kainos did just that and more."
Marcus Walters
Finance Director
Spark44
"From a very high specification, the Kainos team put together a solution in very little time, which has transformed the efficiency of our forecasting and budgeting. What would have taken hours now takes minutes. There is no doubt in my mind that we put our faith in the right team. They were an absolute pleasure to work with."
"I can't emphasize enough how much Workday Adaptive Planning has really improved my personal experience for the budget build and modeling process. We're benefiting from enhanced reporting, instantaneous consolidation, and detailed modeling... whilst taking a third of my workload off my plate." 
Matt Cowen
FP&A Manager 
Snap Finance 
Get in touch
Tell us about your planning, forecasting or reporting challenges and a member of our team will be in contact to discuss how we can help you overcome them.