In a rapidly changing world, auditing your HR and Financial systems to ensure they are secure and compliant has never been more important. With Workday forming the backbone of your enterprise infrastructure - managing everything from employee data to key financials cycles - it's critical that your system secures privileged, personal and sensitive data, and mitigates the risk of fraud or exploitation of vulnerabilities.
But achieving confidence in the integrity of your controls within any enterprise system is complex and extremely time-consuming.
Introducing Smart Audit - an automated Workday audit and compliance solution
Built by Workday audit experts for Workday users, Smart Audit offers Workday customers a robust automated compliance tool that immediately reduces risk, provides greater control, and ensures transparency.
Smart Audit delivers instant value by immediately detecting compliance related risks before they adversely impact your business—upon deploying Smart Audit, 90% of customers found high-risk issues within their IT controls that they were able to rectify before issues could occur.
Smart Audit instantly performs the audit and compliance tasks that normally take months of painstaking and detailed analysis. Proactively monitoring your organisation's entire Workday estate, Smart Audit provides better audit outcomes while freeing up staff to focus on more strategic or value-add activities.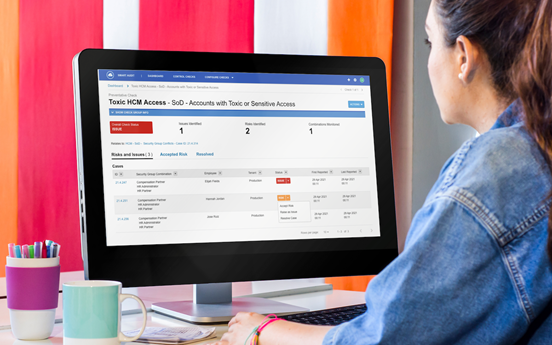 Identify and safeguard Segregation of Duties (SoD) conflicts
Non-compliance with regulations such as Sarbanes Oxley can have devastating financial, reputational, and criminal consequences for organisations. One of the most common SOX challenges that businesses face is finding workers who hold a combination of permissions which create SoD violations. Smart Audit detects and alerts on SoD conflicts in Workday to mitigate the risk of malicious or accidental wrong-doing.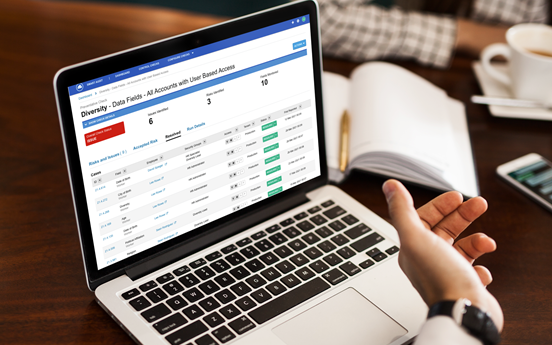 Get a handle on data privacy
Strict data protection regulations like the CCPA and GDPR are expanding their reach. As new regulations such as the NYPA come into force, it's essential that organisations have the tools and processes in place to secure the ever-increasing amount of sensitive, personal data stored in Workday.
Smart Audit allows organisations to proactively protect the data of their entire global workforces across every tenant by not only auditing who can access this data but by isolating and identifying events that indicate abuse of access.
Supporting robust privileged access controls with Workday
Your organisation's Workday configuration contains multiple highly sensitive tasks and business processes. But identifying and reporting on who has privileged access is challenging, and tracking who has used their access to perform high risk actions is like finding a needle in a haystack. Smart Audit enables tracking of who can perform key actions and automates evidence gathering to show if changes are appropriate.
Workday experts in every way
Kainos have been Workday experts since becoming a Workday partner in 2011, so we understand how critical Workday is to your workforce and business operations. We are a Workday Software, Services, Testing, and Extend Partner, providing Workday solutions to hundreds of clients globally. With close to a thousand in-house Workday certified specialists Kainos is uniquely positioned to create industry leading products that genuinely make a difference.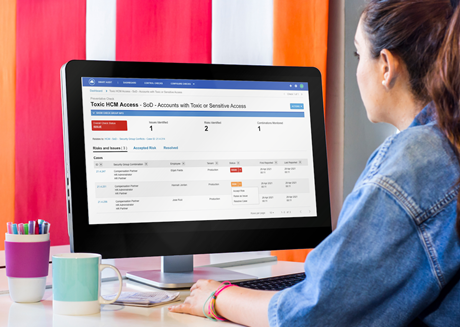 Download this whitepaper
Complete the form opposite to download this whitepaper.
Remove the need for intensive, time-consuming audit preparation with Smart Audit
Smart Audit provides continuous audit enabling better audit outcomes while vastly reducing the cost and effort associated with manual auditing and the evidence gathering required for regulatory adherence. Smart audit monitors your organisation's entire Workday estate and provides proactive alerting as risks occur.
When it's time for internal or external audits, Smart Audit has your business covered at the click of a button.

Pre-built Controls
Find the needles in the haystack, out-of-the-box

Quick Setup
Up and running audit checks on your tenants in minutes

Proactive Monitoring
Automated, proactive alerting of issues detected

Targets all tenants
Works across all your Workday tenants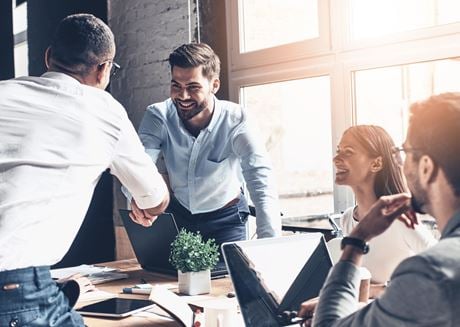 See how Smart Audit can help your business
Complete the form and one of our experts will be in touch soon.
Get in touch
Tell us the challenges you're having with Workday auditing, compliance or security we'll help your team overcome them.