Adapting quickly to change with Workday
Think fast and move fast with help from Kainos.
Adapt, evolve and grow with agility
The ability to react quickly to market changes and customer demands is critical in this fast paced, competitive business world. So our Workday experts arm you with the Workday tools, skills and support you need to respond to challenges, lead change cost-effectively, get back to business quickly, and pilot strategic growth.

Better business decisions
with instant, data-rich reports

Reduced risk
with meticulous automated testing

Improved agility
through Workday extensions

Increased confidence
to react fast and decisively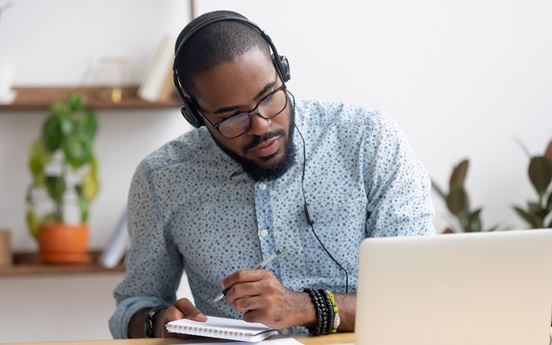 Navigate the present with certainty
Lockdowns and furloughs. Downsizing and restructuring. Mergers and aquisitions. New competition. No matter what today throws at you, turn raw data into actionable business intelligence with our bespoke Workday dashboards and Workday reports as well as our popular pre-packaged options for Workday HCM and Financial Management:
Headcount dashboards
Turnover dashboards
Business performance dashboards
System health reports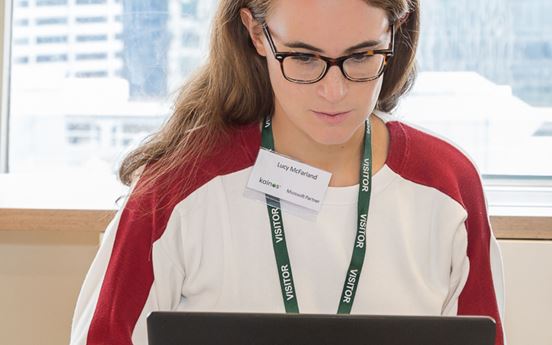 Predict the future with precision
Equip your HR and finance teams to spend more time on business analysis. Workday Adaptive Planning delivers modelling, budgeting and forecasting for real-time analysis and decision making.
Explore Workday Adaptive Planning
Avoid risk when moving quickly
A firm handle on the state of your internal financial, security, and compliance controls gives you flexibility to act fast when needs arise. For that, you need continual Workday system surveillance to identify holes and mistakes that could lead to fraud, data breaches and regulatoriy violations.
Smart Test detects hidden vulnerabilities through fast, error-free weekly Workday automated testing that compares what SHOULD be happening in your system to what actual IS, so that know immediately when there's an issue and can act quickly to restore your controls and data protections.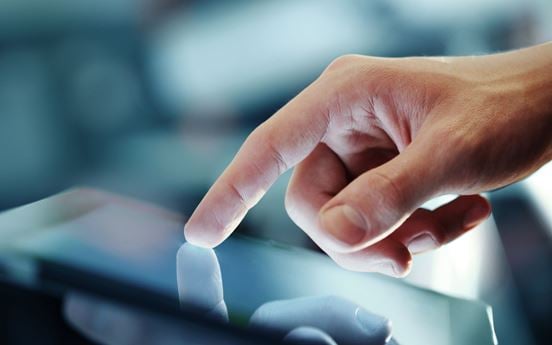 Simplify change complexity with Workday innovation
Create tailor-made apps that make working life easier and more efficient in your new normal. They look and feel native, and share data with your Workday system.
Explore Workday Extend
Don't let disruption mean derailment
As you adapt to internal and market forces, we keep you aligned with your vision and ambitions for Workday - ensuring that your system remains optimised and continues to deliver as your HR and finance operations evolve.
Our Workday change management experts are also available with insights, analysis and tools to support you as you introduce new structure, processes and Workday functionality - enabling buy-in for healthy Workday user engagement and smooth transitions.
The modern workplace: a postcard from the future
Watch our roundtable discussion with Workday as we discuss how to equip your business to cope with a changing world and set yourselves up for success in the future.
"We believe that Workday Adaptive Planning will enable us to bolster revenue and forecasting in Workday, eliminating the need for the Google sheets, Excel sheets, and Power BI that our people currently pull together manually to plan effectively."
David Whimpenny
Deputy Director Digital Services
Crown Commercial Service
"A lot of our time was spent reconciling data across two outdated, separate systems. Our ambition was to have one solution that joined together our HR and Finance functions. We also wanted a platform that could provide us with a good user experience and something that we could build on, so that we could bring along a self-service view, freeing up our HR and finance specialists to add greater value instead of getting bogged down in transactional processes."  
John Seery
Delivery & Project Manager
Crown Commercial Service 
"Our CFO said, 'This is what we need to manage expenses through a difficult time. We need the reporting Workday Adaptive Planning provides. We must have the ability to see these different scenarios." 
Matt Cowen
FP&A Manager 
Snap Finance 
"I can't emphasize enough how much Workday Adaptive Planning has really improved my personal experience for the budget build and modeling process. We're benefiting from enhanced reporting, instantaneous consolidation, and detailed modeling... whilst taking a third of my workload off my plate." 
Matt Cowen
FP&A Manager 
Snap Finance 
"We chose Kainos over the other players because we knew we'd be able to establish a closer relationship than we could do with a large SI. We learned and worked together to solve the challenges when they came up. The Kainos team have been very transparent which is good, as it means there haven't been any surprises. It is a good partnership."
Richard Stokes
Group Director Reward & HR Technology
Aggreko 
Get in touch
Tell us the challenges you're having with your Workday planning, configuration and maintenance, or testing and we'll help your team overcome them.